The hyPEr expERt collaborative AI assistant

SITE
–
TYPE DE PROJECT
Horizon Europe

DUREE
01.10.2023 – 30.09.2027
CHEF DE PROJET CATIE
Alice Maranne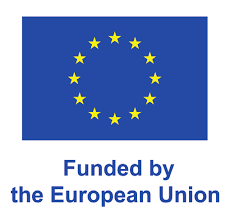 This project has received funding
from the European Union's 
Horizon Europe 
research and innovation programme
under grant agreement No 101120406
The PEER project will achieve significant breakthroughs in how to systematically design, realize, and evaluate human-centric AI for sequential decision-making settings.
The project will deliver AI solutions for such settings while putting the user at the centre of the entire design, development, deployment, and evaluation pipeline, leading to truly mixed human-AI initiatives.
The aim is to enable a more helpful bidirectional conversation between humans and AI, more fluid mutual learning and reasoning, and more productive collaborative work, which in the end allows for increased user trust and acceptance.
To achieve this, PEER will create a cross-discipline symbiosis between social sciences and artificial intelligence.
The following sub-objectives have been identified to achieve the overall ambition and objective of PEER:
defining a human-AI interaction design method
enhance responsiveness and adaptability of AI systems for sequential decision problems
measure progress towards truly mixed and trustworthy AI
integrate and demonstrate the PEER collaborative AI assistant in real-world domains
enhance the adoption of developed techniques by connecting to the AI on demand platform, PPP AI data & Robotics
NOTRE RÔLE

CATIE will lead the WP4 to provide the Artificial Intelligence Acceptance (AIA) index to allow the benchmarking of trustworthy AI application.
Main objectives:
Defining a set of measurement scales
Designing the tools and assessment processes associated
Providing a common framework for the evaluation and assessment of the AI system
Manage and organize the evaluation and assessment process in all the use-case/pilots
CATIE will also provide an IHM for the interpretation of the AIA index.